Mankato MN Class of 1968
Our Mankato Minnesota High School Class of 1968 50th Reunion
was Oct 11-13, 2018!

About one-third of our surviving class attended any of 7 events!

Thanks to everyone who made it!

Photos are on our Facebook Group. Please join us there.

There is also a souvenir photo booklet available..

In the meantime, we invite you to update your contact info with the form below,
so we will be able to let you know of upcoming events.
Let's Zoom!
We have been holding Zoom video conferences, since March 2020.
We have very fun kitchen table conversations, about things we're doing.
Invitations are sent by email, and on our Facebook group.
If you need an invitation, send email to: reunion@mankatomnclassof1968.com
MHS '68 Regional Meetups
Would you like to invite other classmates to a local celebration in your community? Let us know by email, and we'll get the word out.
A fine reason for keeping your email and postal address up to date, is because often classmates want to invite others to their home communities, during annual celebrations.
When we know that classmates live near to local and regional events, we can help the host classmate get invites out there!
That Map is what our MHS '68 mailing list looks like - on a map! There are about 350 entries, in total.
Send email message to reunion@mankatomnclassof1968.com
---
 

Do we have up-to-date contact information for you?

If you have contact information for other classmates, you can also enter that to help us reach everyone.
(Just refresh this page to add additional classmates, for example if your spouse is a classmate.)

 
Enjoy the Sights and Sounds of World Travel
On your computer, tablet or phone!
Use your Amazon Prime Video subscription to watch for free, this collection of video travelogues. Or, add the home DVD to your collection.
Use your Kindle Unlimited subscription to view the photo books for free. Or, add the Kindle book, Nook Book or KOBO Book to your eBook bookshelf.
Also available as paperback photo books, for those who like to hold books in your hands!
Do you like to travel, anywhere in the US or the World? Here's $25 from Booking.com - and Brad get's $25, too! It all helps!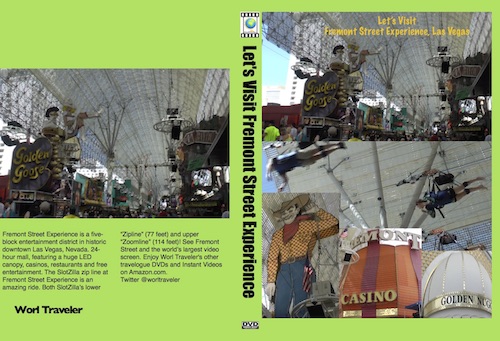 This website is supported by the (non-deductible) contributions of Friends and Alumni.
Use this email address for either PayPal or Zelle:
admin@mankatomnclassof1968.com

Zelle is a person-to-person money transfer
service offered by over 100 Banks.
You can access Zelle through your Bank's on-line webpage or mobile App. e.g. Bill pay or Money Transfer.